Description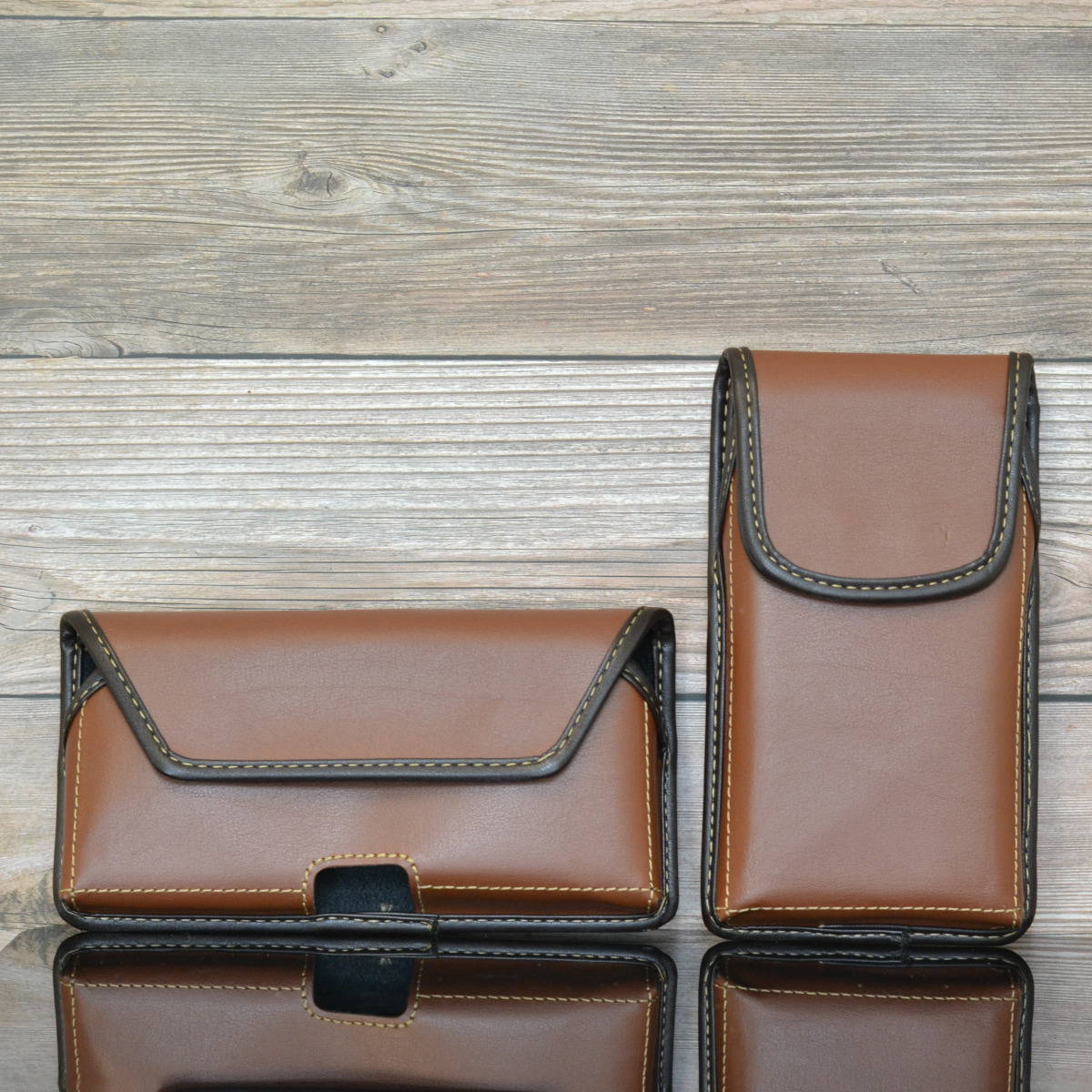 This iPhone 12/13 & 12/13 Pro case protects your smartphone from dirt, dust, and scratches.
iPhone 12/13 & 12/13 Pro Case Description
This sleek, Brown, Turtleback Apple iPhone 12/13 & 12/13 Pro case is the perfect belt holster for your phone! It's made using a lightweight and durable leather. It is made to fit a naked Apple iPhone 12 & 12 Pro and other mobile models with slim casing profiles.
iPhone Holster with Executive Belt Clip
Stop wasting time searching for your mobile phone in your bag with this ergonomic belt clip case. It's magnetic closure system keeps your phone in place at your hip where it's easily accessible. It uses rare-earth neodymium magnets for optimum security. No matter what activity you're doing, this Turtleback Case stays in place, and so does your smartphone.
This iPhone 12/13 & 12/13 Pro case features a Brown bonded leather exterior with soft felt interior. The premium leather protects your electronic device from scrapes and scratches. Plus, the soft felt keeps dust and dirt away from the phone screen. For easy removal, the case has openings on the top of the sides for gripping your mobile device. In addition, it features a flush metal belt clip wrapped in bonded leather for added comfort.
Our case is designed and made in the USA. Why settle for less? Invest on a trustworthy and secured casing. Enjoy maximum protection with Turtleback iPhone 12/13 & 12/13 Pro Case for your belt today! Your satisfaction is guaranteed
Interior Dimensions: 6.10 X 3.12 X 0.42 in.

Fits Apple iPhone 12/13 & 12/13 Pro with Slim Cases

Premium leather bonded with polymers for dirt resistance and durability

Classic Brown leather fixed belt clip

The pouch can be securely attached to your belt with its durable Metal Belt Clip

The Interior Soft felt fabric protects screen

Easy release rare-earth neodymium magnetic closure system

Ergonomic design for the perfect fit

90 Day Satisfaction Guarantee

Made in Sylmar, California USA
Extra Information
Belt Clip:
Flush Belt Clip
Phone Model:
12/13 & 12/13 Pro
Interior Dimensions:
6.10 X 3.12 X 0.42 in.