Published by Maaz at Turtleback on Oct 20th 2021
$1,600!
That's the cost of the Samsung Galaxy Z Fold 3 if you purchased it from Amazon right now …
It was $1,800 first, but the above price is after a discount…
And the shipping costs are not included in this…
The point is that this phone costs a lot of money…
So you would be heartbroken if it…
fell from a desk…
slipped from your pocket…
dropped directly out of your hand…
Or dropped inside of beer! (This one surprises us the most!)
The end result can vary from a mildly shattered screen to a completely BROKEN phone that no one can fix!
To avoid that, cover your Fold 3 with a durable, high-quality, and sturdy holster!
Keeping your style and preference in mind, here are the 4 best protective cases for the Galaxy Z Fold 3:
The Best Way To Carry Your Samsung Galaxy Z Fold 3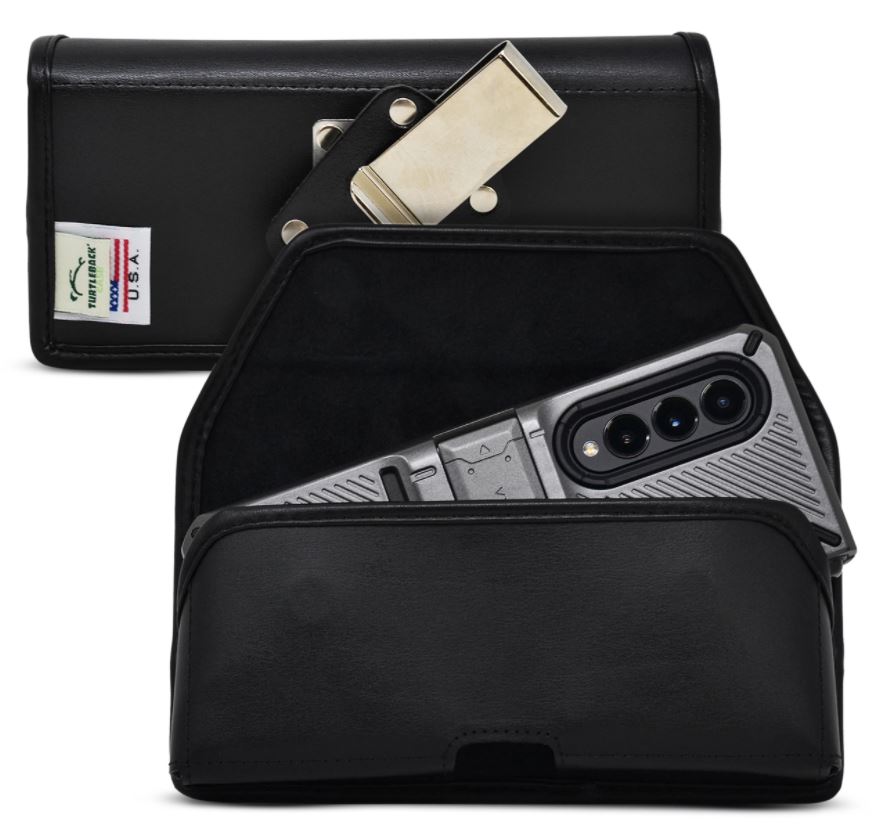 Have peace of mind about your Fold3's safety because this holster is made of durable leather. The ergonomic design is tailored to fit the dimensions of the Fold 3 equipped with a thick case. The soft lining of the pouch protects it from abrasions, bumps, and scratches. Not only that, but this holster is dirt and dust-resistant, so rest assured that your Galaxy Fold 3 will remain clean and spotless even during travel. This phone belt pouch is designed and manufactured in the USA, making it one of the most durable holsters in the market.
Want to pair it with polished slacks? Or maybe you're a rustic jeans guy? Either way, its sleek and luxurious design lets you rock it with any pants you have.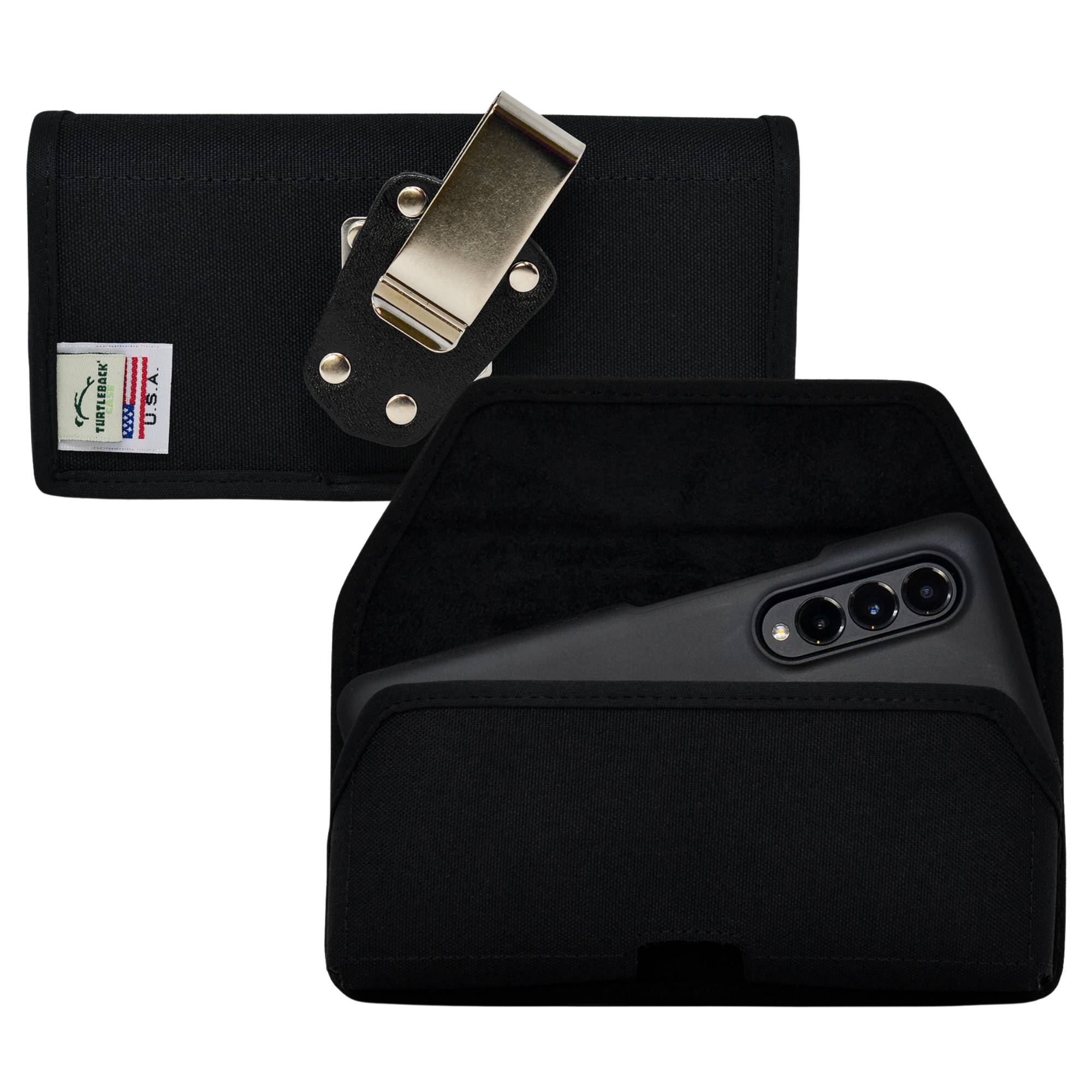 Do you want a similar holster as the above one but in nylon? Then check this one out. It's made of durable nylon and designed to hood a Fold 3 with a thick case. Using the heavy-duty rotating metal belt clip, you can position your Samsung Galaxy Fold3 in any way you want - securing it safely for all activities.
Now let's move on to holster options if you have a Fold 3 equipped with a slim case.
This cell phone holder for belt is made of premium leather and is highly suitable for professionals who are always on the go, such as engineers, architects, construction workers, military, and law enforcement officers.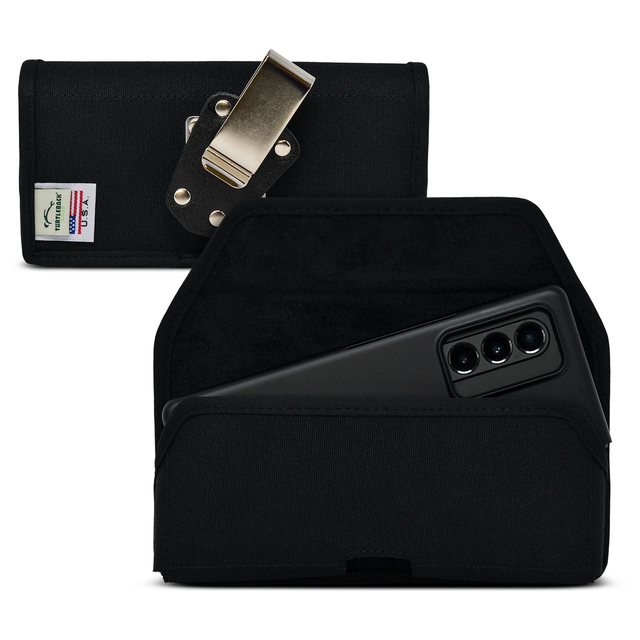 Not a fan of leather? Check out this nylon holster then. Designed and manufactured in Sylmar, California, it combines practicality, protection, and style like no other holster on the market!
Want to look at other holster options for Z Flip & Fold? Visit this link!
Have a phone other than the Samsung Z Flip or Fold? Browse this pool of holsters and find the one that fits your needs!