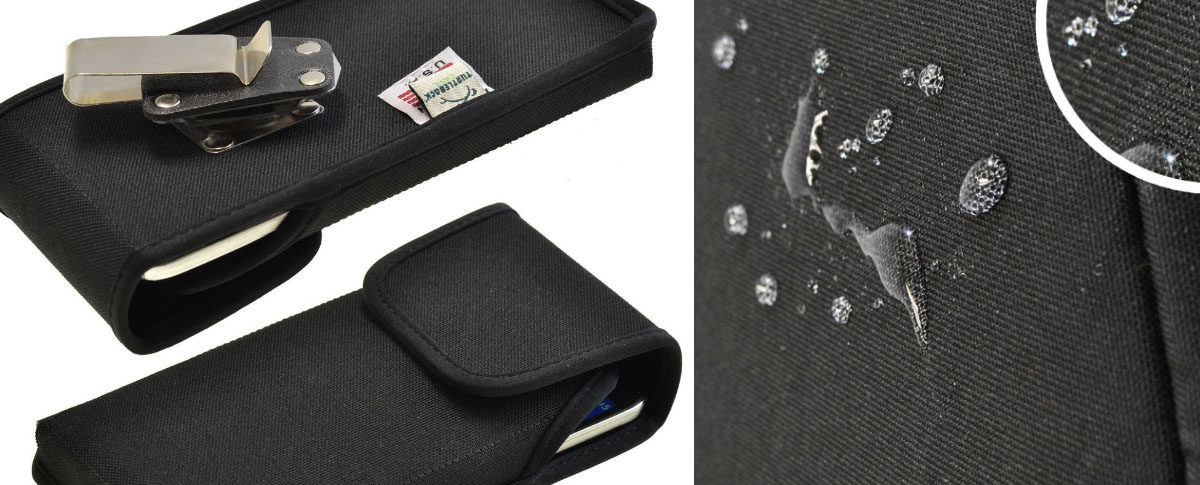 Turtleback
Nylon has become the preferred material for products that come in contact with outside elements. Some examples of these are water, dirt, and heat. Nylon polymers have found significant commercial applications in fibers.
Early on we realized that Nylon was going to play an important role in our product development. Therefore, we decided to extend our material to engineered nylon which protects our products from water and dirt. One of the strongest abilities of Nylon is that it prevents water (water resistant only) and dirt from seeping into the product. However, the material is not waterproof.
We manufacture two types of water and dirt resistant nylons. One of them is a black nylon with multiple threads giving it a rugged finish. The second nylon is a custom camouflage design. No two designs are the same. A majority of our nylon products are used in the work environment because they protect and allow customers to carry oversized phones without worrying about dropping their phone when placed in different positions.
Why Customers Love Nylon?
Outdoor workers are one of our biggest customers and they are extremely happy with our products because they prevent their phone from getting damaged.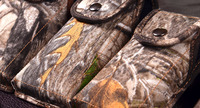 Our nylon holsters help construction workers have the flexibility they need to move between tight areas of the constructions sites without having to worry about dropping their phones 3 to 5 stories. The rotating metal belt clip allows them into places by putting their phone in different positions while driving and supervising work sites.
---
If you have one of our nylon products let us know how you are using them by simply emailing help@turtlebackcase.com. We would love to hear from you!