Ergonomic Custom Fitted Designs
Through our expertise in soft goods design and manufacturing, we offer carry solutions for every type of mobile device, scanner, radio, computer and medical device. We have a state of the art soft goods manufacturing process which allows us to manufacture and ship products rapidly. The Turtleback team works closely with all of our business customers to make sure they have properly fitted and quality products.
---
---
Custom Soft Goods Design and Manufacturing Process
Phase 1: Discovery & Solution
The first part of our process is to understand the objectives you'd like to accomplish with your new product. There are more questions to ask outside of "build a carry case or bag" - some examples of objectives are the following:
Longevity: 1 year? 5 years? lifetime?
Features: Waterproofing? Cut-outs? Intrinsically safe? Indestructible? Etc
Use case: Who will be using this product and in what circumstances?
Modularity: Will accessories or adjustability need to be accounted for?
Cost and Scope: What cost structure or parameters are you working with? How many units do you need and by when?
Phase 2: Design and Prototype
Once we have a good understanding your needs, we will put together our first prototype and review it with you. We will use your feedback to make adjustments to the prototype and usually land on the final prototype and design. From here, we can provide you with a written quote with a timeline for delivery. Delivery times will be estimated only after receiving a purchase order.
Once we recieve a purchase order, your product will be scheduled for mass production. Before our first run of mass production, we will need your approval of an off-tool sample that we will provide. After your approval and in subsequent orders, manufacturing timelines will only be dependent on our abilities to acquire raw materials and schedule production runs of your product. We will then package your product based on your specifications and ship them from our facilities in the USA.
---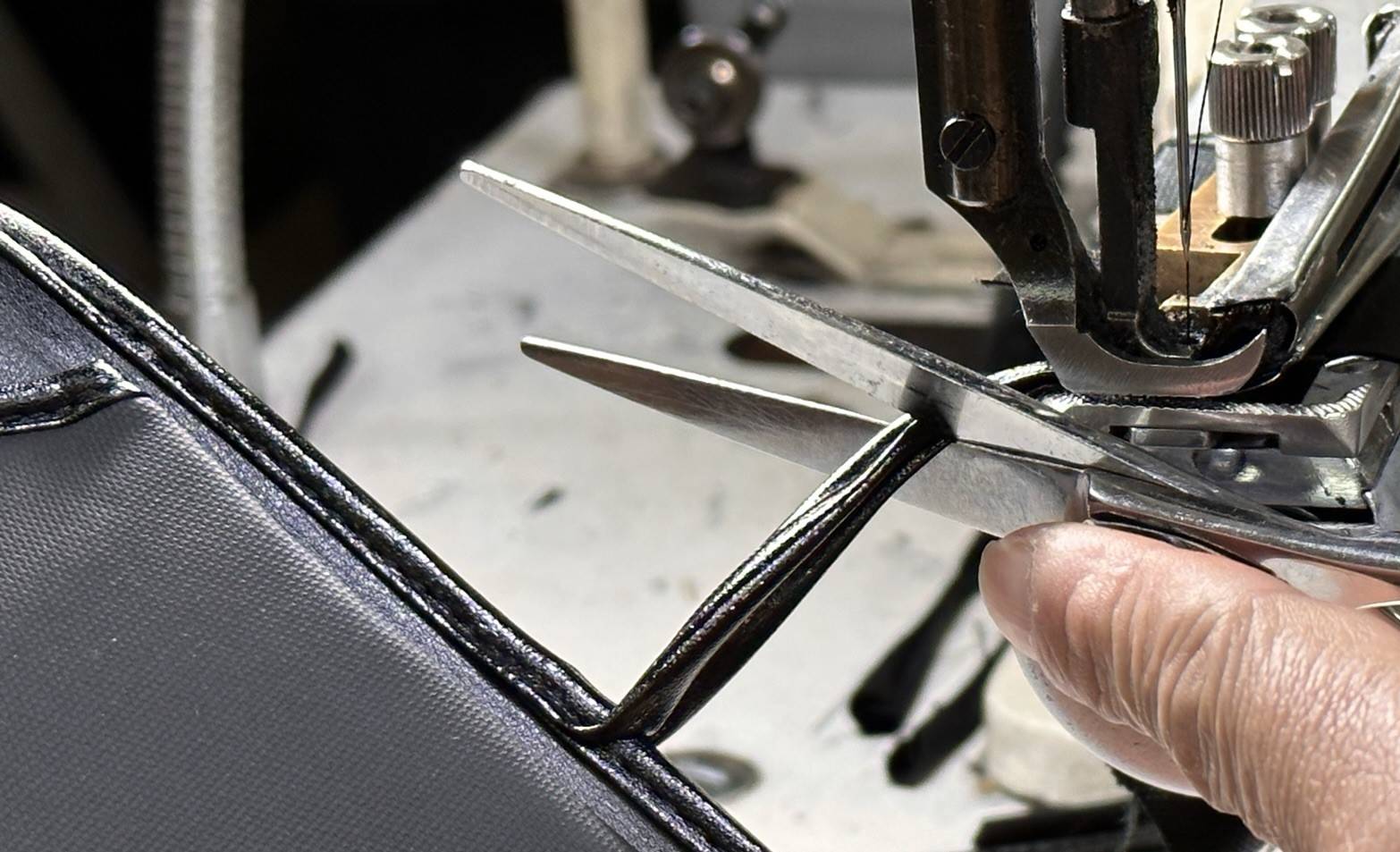 With over 20 years of experience, we have produced a variety of carry solutions ranging from scanner cases for the Oil & Gas to protective carry cases for mobile medical equipment. We work with almost any nylon, leather, neoprene and soft material around. We also have the capability of bonding materials together and have partnerships with USA-based plastics manufacturers to create integrated modular carry solutions.
---
Ergonomic and Custom Designs
Our design team has over 20 years of experience in soft goods manufacturing for a variety of carry solutions.
Our facilities are located in the greater Los Angeles area which gives us full control over quality and timelines
Unmatched
​Quality Control
We implemented a variety of quality standards and protocols to ensure that clients expectations are exceeded
Founded in 2001 and strategically located near Los Angeles gives us access to a national and international trade hub. This allows us to produce soft goods with almost any kind of material. Our relatively smaller operation means that are more agile, flexible and competitive in what we offer.