Published by Carly on Oct 1st 2018
One of the most critical items you carry around each and every day is your wallet. It holds your identity and vital financial information through credit cards and more. You don't just need a quality wallet to carry cash and cards, but you also need a wallet that protects you at the same time. We are proud to introduce our new line of Turtleback wallets, which offer you a luxury wallet with powerful protection that lasts. Here are 3 reasons you need one for yourself!
1. Premium Leather
Each of our Turtleback wallets are made from high quality, genuine cow hide leather. This premium material is not only durable, but it is attractive and stylish, as well. One of the best features of cowhide leather is that the longer you use it, the softer and more pliable the leather actually becomes. This makes for a luxurious, buttery soft feel that increases as times goes on. Not only will your new wallet last, it will get even better with age.
2. RFID Protection
Identity theft is becoming an increasingly prominent crime all around us. It is important, now more than ever, to do everything we can to protect our identity and financial information. This is the reason that every Turtleback wallet is carefully lined with a special RFID blocking nylon material, which helps to protect you from identity theft. Thanks to current technology, thieves do not need to "pickpocket" any longer; they can simply "skim" the information in your wallet wirelessly. However, through the RFID blocking material that we use in our manufacturing, your wallet will be safe from skimming.
3. American Made
We are proud to design and manufacture all of our wallets in the United States of America! Every Turtleback wallet is handcrafted by our team of professionals with delicate precision and attention to detail. When you purchase from Turtleback, you are not just purchasing a wallet, you are investing into the U.S. economy and supporting a family owned business. We pride ourselves on caring for our employees and customers, and with each purchase, you are making that possible. Rest easy knowing that our team has carefully stitched together your wallet and we take pride in delivering a high quality product directly to you.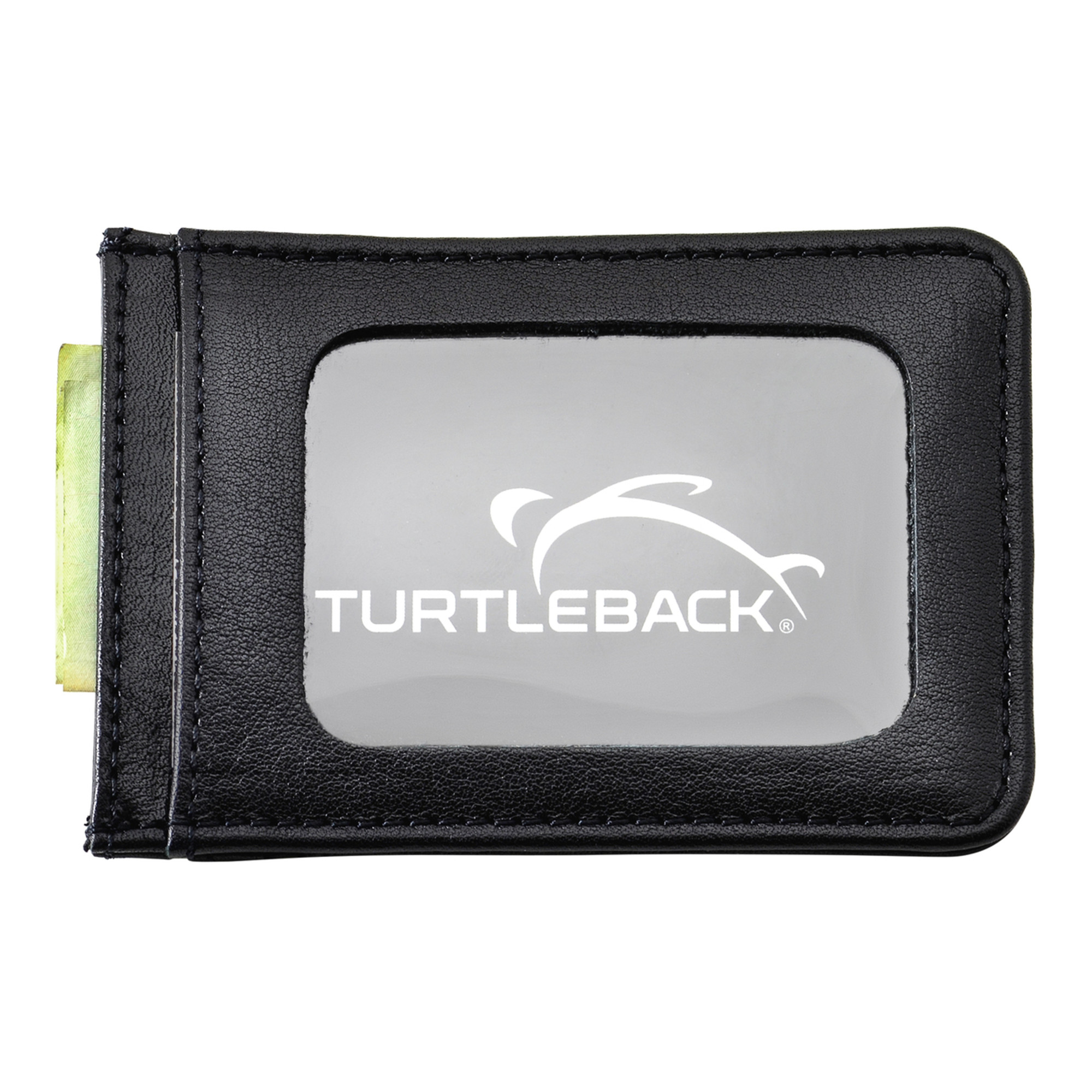 One of the two types of wallets that we currently offer is a minimalist, 3-pocket wallet. This slim wallet features 3 slots on one side to hold cards, IDs, and cash; on the other side of the wallet is a clear slot, which can hold identification cards. Whether you want to carry this in your back or front pockets, this functional wallet is perfect for taking on the go. The 3-pocket and ID window wallet is available in brown or black cowhide leather.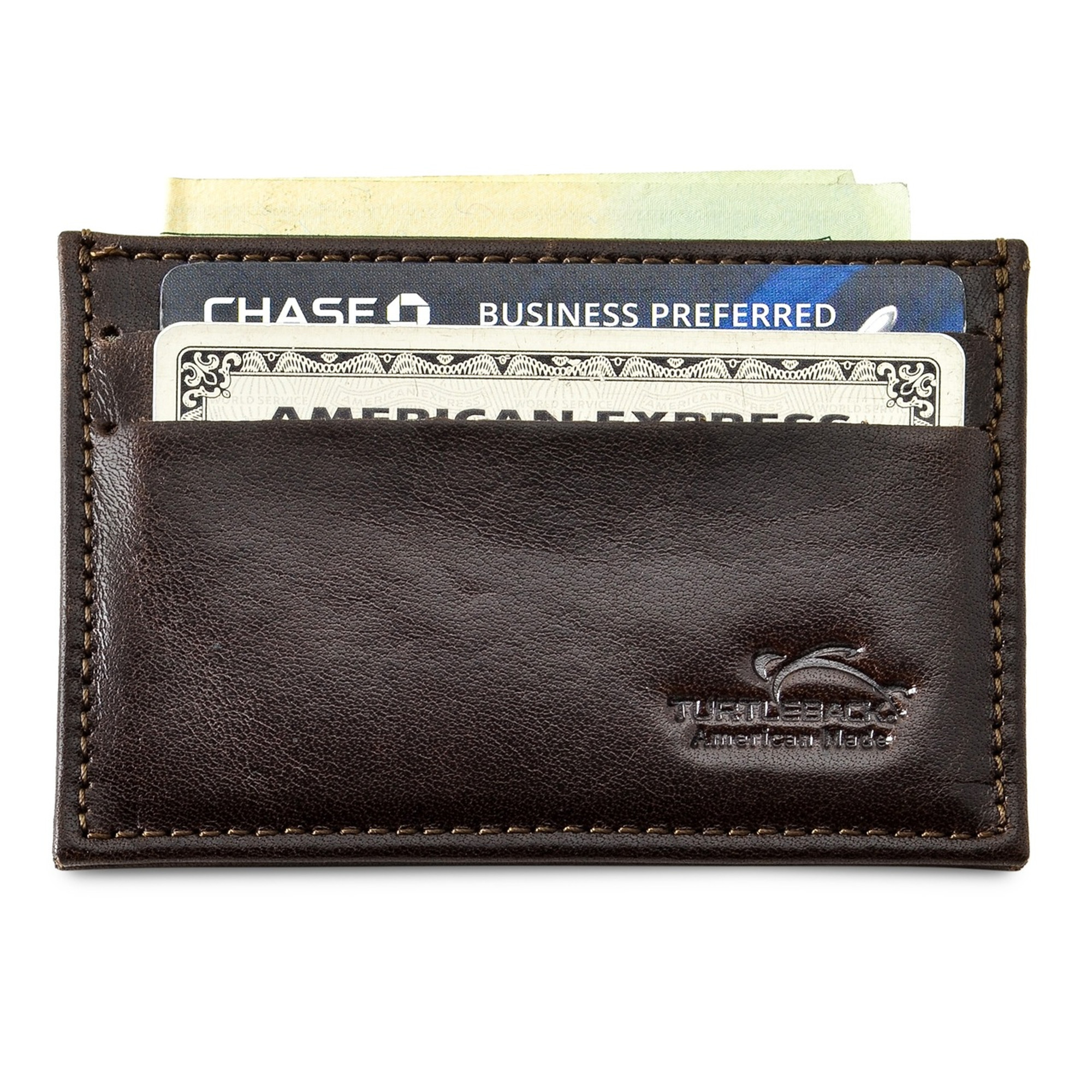 Another item in our new line is the 5-pocket wallet. A slim and minimalist design, this wallet features two pockets per each side of the wallet, in addition to a center pocket for a total of 5 pockets. This allows for easily holding IDs, cards, and cash. The 5-pocket wallet is available in brown or black cowhide leather.
We are proud to offer a 90-day satisfaction guarantee and a 1-year limited warranty when you purchase any of our wallets. You can shop with confidence knowing that you are receiving a premium product backed by our guarantee. Also, as our gift to you, any order shipped in the domestic United States will receive free shipping!